Commercial Refrigeration Fridge & Freezer Repairs
The refrigeration, freezer and cold room specialists in Sydney- ACarlos Refrigeration!
You own commercial chest freezers in Sydney and commercial fridge in Sydney and you seem to be experiencing some issues with the refrigeration in Sydney and commercial freezers in Sydney. For this and more, you are looking for dependable freezer repair near me and commercial refrigeration service in Sydney for commercial refrigeration repairs in Sydney, and your search ends at the doorstep of ACarlos Refrigeration services in Sydney, NSW.

Now, here is what the freezer and fridge mechanic at ACarlos Refrigeration help out in:
Emergency fridge repair in Sydney, NSW
Refrigerator repairs in Sydney
End-to-end refrigeration services in Sydney
Take care of industrial refrigeration in Sydney
Freezer repairs in Sydney
Appliance repairs in Sydney
Fridge repair in Sydney
Fridge service in Sydney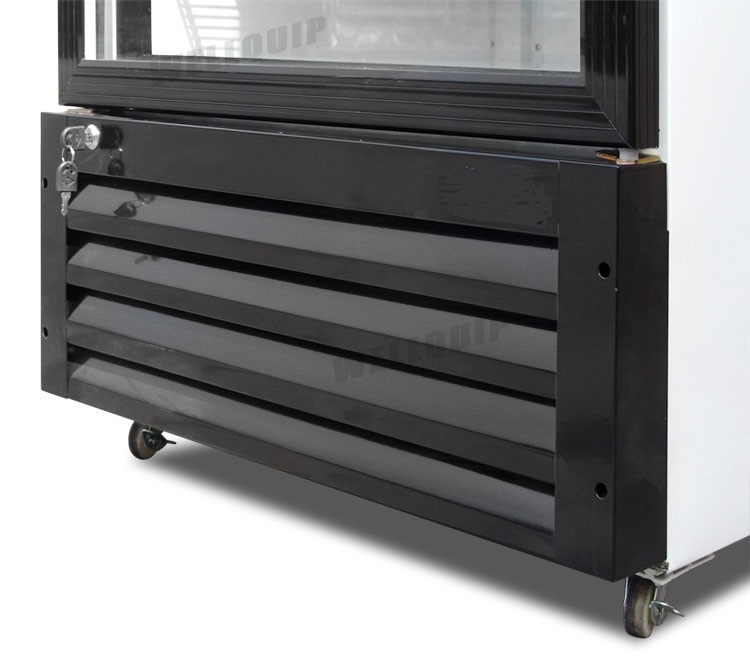 On the one hand you own a refrigerator or freezer in Sydney. Now that is understood. What if you are organizing an event or party, and you are looking for an urgent, temporary Sydney refrigeration and want:
Commercial freezer for hire in Sydney
Display fridge for hire in Sydney
ACarlos Refrigeration is good for even this. Whatever is the occasion, urgent, emergency or immediate, if you want refrigerators, freezers, coolers or chiller, we will help you find freezers or refrigerator for hire. Depending of course on your usage and what capacity and size you require.

What size and type of refrigeration unit should I go in for?
This is a question that people pose quite often. Yes. After seeing display fridges in Sydney, or when you check out a fridge freezer sale in Sydney, or for your restaurant you are looking for commercial fridges for sale in Sydney, bar fridge for sale in Sydney, cheap freezers in Sydney, or you want to buy fridge online in Sydney, consider reaching to ACarlos Refrigeration.
A couple leading brands or types of refrigerators, coolers, chiller, saladette fridge, double glass door freezer, double glass door fridge, or any glass door fridge in Sydney is what people go in for. Now, depending upon the requirement, occasion- people will look for appliance, refrigerators, coolers, cold rooms and more in ways like for hire, fridges that come cheap like a display appliance model, or a commercial fridge for sale in Sydney.
Also people would consult with an expert fridge and freezer technician like ACarlos Refrigeration about what capacity, type, brand or model cold rooms, cool rooms, chiller, cooler or fridges they should go in for. Also, it the industry should also be factored in. As in, if it is for use in a home kitchen, restaurant kitchen, commercial or industrial use etc.
So, these days, people just don't buy from a neighbourhood store near me. They look for sales online and also look for good sales in physical, brick and mortar appliance stores.
When you step into an appliance store near you to buy fridges or if you go online to buy freezers or fridge on sale what are the criteria you have in mind? What type of a new fridge do you want to install?
The refrigerated foods like cake, pizza, or salad should retain its freshness.
It should have easy to operate and use drawers and doors.
You wouldn't mind sliding or open doors, racks in the refrigerator door.
You want open or sliding racks in the freezer, fridge or cold room.
You want a refrigerator that will make a statement. Something you can showcase, it is freestanding or curved, imposing with large capacity.
You want a practical, working fridge to keep its content refrigerated well at all times.
What is the shape you have in mind? Upright, vertical, square, curved, what is your take? You are considering and looking at options like 1-door, 2, 3, 4 door fridges with practical drawers, maybe.
Single, double, triple doors refrigerators with freezers is something you are considering.
Cheap, cost-effective fridge or beer bar cooler is what you are looking for, may be.
With over 30 years experience in appliance repairs, ACarlos Refrigeration prides itself on delivering exceptional customer service and quality products.
What are some of the leading refrigerators and freezer brands that are sought-after in Sydney, NSW and Continent Australia?
Here are a couple brands that ACarlos recommends. Also installations, servicing, maintenance and repairs are also carried out by our expert mechanics.
Quipwell Freezer
Quipwell Fridge
Wellkart freezer
Quipwell Freezer
If you are looking exclusively for a Quipwell Freezer, or a Quipwell fridge then you just have to visit the online refrigerator store, Wellkart.

The Quipwell Sydney refrigerators come in a range of sizes, and models with a capacity that would suit your requirements. Its utility is also based on whether you want to use it in a supermarket, shops, restaurants, hotels, commercial or industrial setting, or showcase it in your home kitchen in Sydney, go in for a Quipwell range of appliances . The sales of Quipwell refrigerators and also other brands and models are easily available in the Well Kart online store.

So when it comes to installing, service and maintenance of any refrigerators in Sydney, it is ACarlos Refrigeration.
Well Kart a.k.a. Wellkart
The Top 10 advantages of a professional mechanic and technician
If you are looking for a professional fridge servicing wherein you can get installations, repairs, and maintenance of industrial, commercial or residential freezers and refrigerators, you need a professional mechanic or technician to take care of it. And that is when you get in touch with professional refrigeration services like ACarlos Refrigeration in Sydney.
Professional mechanics will know what ails your freezer or refrigerator

Just suppose, if the cooling is not very good, or you don't think that the contents in your fridge or freezer is not refrigerated the way it should be, you would need to get the same checked by an expert technician. And they will be able to detect any problems and also rectify it.



Emergency, urgent fridge servicing and repair service

If you are organizing a big event, and if you need installation of the mobile beer bar cooler, cold room, or even refrigerators, you will need expert installers to carry it out. Also, if you run into any problems and at the nth moment, if the beer bar cooler or freezer develops some problems, you will need urgent, emergency servicing carried out. And professional mechanics will rise up to the need of the hour at anytime, anywhere. Be it installations, repairs or any other related services.



Installation carried out the best way possible

In addition to repairs and other servicing, even installation at times needs expertise. That is why only experienced installers like ACarlos Refrigeration should be called to install the cold room, refrigerators, freezers and more. The installer will know exactly where to install it.



You save time and money with professional mechanics

A professional installer or mechanic will help install it well. Not just that, instead of straight suggesting replacement of the cold room or refrigerator, a professional technician will repair and set right the faults and issues it has, instead of going in for a replacement.



Before installation, you can consult with an expert technician

If you want to consult with an expert appliance technician from say professional refrigerator repair and installation companies like ACarlos Refrigeration, then you should go for it. You may not really have an idea as to what type of fridge to go in for, freestanding, fixed or vertical, and you may have utility value in mind. So, you will want one with a lot of drawers, and maybe only 1-door, or you may be contemplating 2, 3, or 4 doors for use in your restaurant. In your new home, you will want a fridge that will make a statement or one that you can showcase. And for all this and more, you will want to consult with professional freezer or fridge technicians.



Repairs and services done just right!

If you need any Sydney refrigeration service, or want Sydney refrigeration repairs carried out, you should always seek expert technicians. That is a given. Because when they have carried out the Sydney fridge services, you can be sure that it is a job done well and you can completely trust the refrigerator repair service that is undertaken. The professional fridge freezer repairs will always be done right. Guaranteed!



The fridge or freezer is back to running to full efficiency levels

When a fridge repair service or freezer repair is carried out by professional mechanics, you can be sure that the problem is taken care of and it is back to its full-efficiency capacity. A certified mechanic from say, ACarlos Refrigeration can guarantee these results for you.



When in confusion, reach out to the expert fridge technicians

If you are planning on getting a new fridge during the refrigeration sales event, and you are not sure what to go in for really, single, double, or triple door fridge and freezer or you may have many more questions. As in for commercial use, you are not sure what type of commercial fridge and freezer to go in for, what are the trending, leading commercial fridges in town, or if a freezer room, commercial glass door refrigerator can be bought. Do you go in for a commercial bench fridge or under bench fridge? Do you buy an event fridge and any doubts like this reach out to expert technicians at ACarlos Refrigeration. All your doubts will be answered and you will have more clarity.



You can save on your electricity bills

If you own commercial, industrial or even domestic freezers, cold rooms, or refrigerators, you will want to keep an eye on the electricity bills always. That is why you should get regular checks, servicing and maintenance carried out. And if any repairs are needed, get it done ASAP. This way, you will not only get it working well in no time, but you will also be saving some money in the form of bills, thanks to expert fridge technicians.



Being spot-on, one-time, every time!

When servicing or during a maintenance round, professional technicians can spot a problem. And they will carry out necessary interventions, repairs and more so, that they nip the problem in the bud. And only experienced technicians will be able to assess a problem that is likely to occur sometime in the future.



Repairs and servicing not required one too many times!

If a certified, professional technician from say, ACarlos Refrigeration is reached out to, the repairs that are carried out to rectify the issue will be done well, the first-time itself. That is assured and guaranteed.
When you are specifically seeking a saladette fridge, you may have a reason why you want a table top saladette fridge or salad fridge. So, if you want to know more about table top saladette or salad fridges, find out more here!
The different types of salad prep fridges are:
The salad prep fridges are now a very important part of any restaurant or commercial kitchen setting. When setting up a new restaurant kitchen, along with the regular cold room, freezers or refrigerators, and other equipment used in the kitchen, a salad prep fridge is also a part of it. They easily blend in the utility of a refrigerator and it has a built in chest and also a cutting board! How exciting and convenient is that!
Salad or sandwich prep fridge is different from that of a pizza prep fridge. What is the difference? Well, the chest or storage area is sized differently and also the cutting boards are different.
A table top saladette comes in different sizes. While cooling levels are more or less the same. They come in different sizes. Square, vertical, free standing and more are the different types of salad prep fridges out there. More than anything else, in addition to showcase the same, they should fit in neatly where you intend to place it. In the back, or front, or it should neatly sit in well with the other restaurant equipment and should be easy to reach out to.
Depending upon the usage and requirement, you can go for either smaller or bigger saladette fridge. Yes. A smaller salad prep fridge would not have much storage space, while a bigger saladette fridge will have a lot more storage space. Also, placing a smaller salad prep fridge is easier than a larger one. So, keep in mind the space available and usage, and then go in for either.
When choosing a salad prep fridge or a saladette fridge, you will have to keep in mind, if you want a fridge with a table, drawers and doors separately or a combined version. It is wholly up to you and each comes with its own utility value.
Typically, the different salad prep fridges come as a standard top, mighty top units, cutting top, air cooled, and front breathing. These are the models that are available in the market.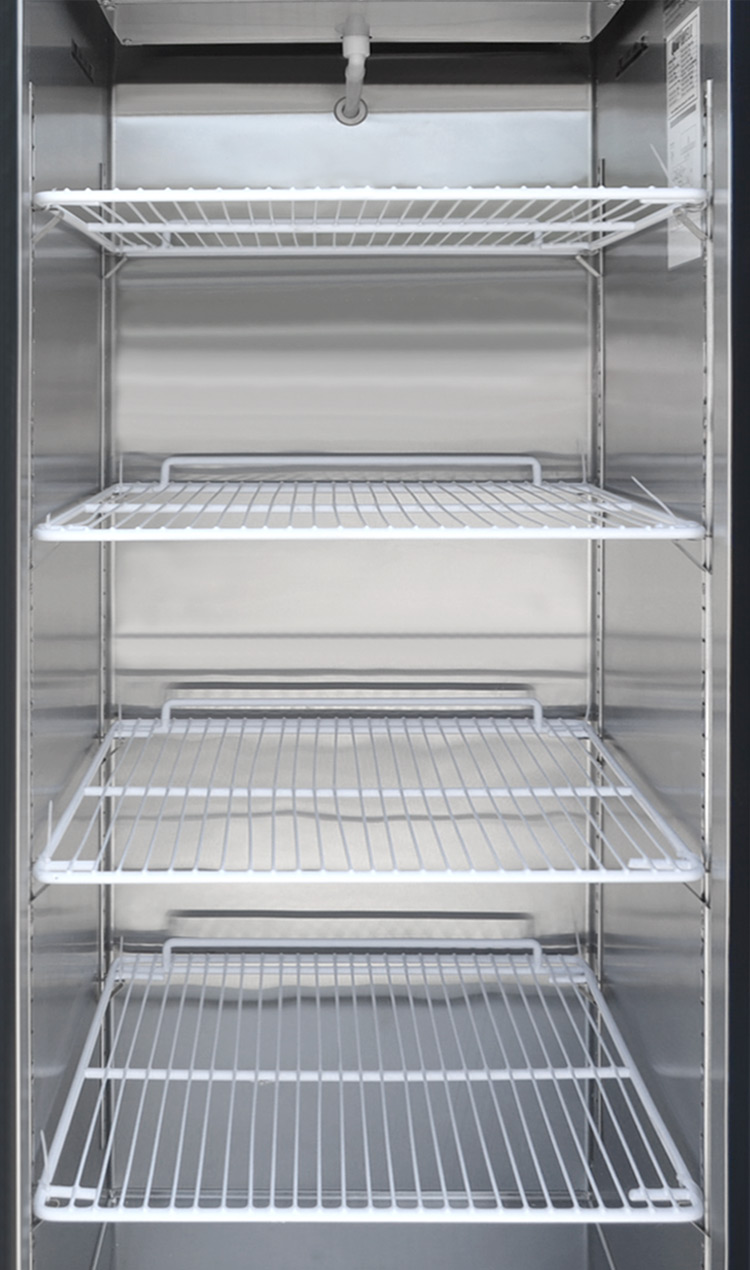 A bench top salad fridge Bench top salad fridge- The salad prep fridge
As the name suggests it can be kept on the bench top, the table top, on the countertop in a kitchen or anywhere. A salad prep fridge is one refrigeration Sydney that is specifically used as a sandwich or cake prep fridge or even pizza prep fridge. The salad prep fridge comes in very handy when installed in a commercial or restaurant kitchen. Just suppose you want to keep the sandwich, pizza or cake ingredients handy, fresh and in top condition, then keeping it stored in a salad prep fridge is a brilliant idea.

A table top salad fridge finds great use in noodle bars, in regular bars, sandwich and cake shops, and more. Most importantly, the cooling and the temperature levels are something the kitchen staff determine. At whatever temperature they want to store the ingredients or produce in, then they are stored in that optimum temperature condition. Also, salad fridges can be placed anywhere, in the back of a countertop, it comes with a chest of drawers and is a very organized compartment. Easy to use and very functional and practical and its utility value is just something else!
Bench fridge- Underbench fridge
If you are specifically looking for a bench fridge or an under bench refrigerator, it is the same as any regular refrigerator. The functions and operations are the same as a regular refrigerator. The basic and underlying function is that the fridge keeps the things constantly cool and cold and maintains the required freezing temperatures.

Now that the cooling and other factors are more or less the same as any double door or single door refrigerator and freezer, the bench fridge can be kept anywhere or placed compactly in any place. You can place it on the table top, countertop or bench top. You can keep it anywhere in the kitchen, in compact smaller places.

When it comes to an underbench fridge which also goes by the name under bench fridge, it can be kept under the countertop, table top, bench top, or under any surface, cabinet or even a compact cupboard.
Where does an underbench fridge or a bench fridge really work?
In an industrial setting, where contents, products or things have to be kept in a cool, cold temperature, in a commercial or residential kitchen, or if the produce has to be kept cold, then it works well.
Now, the bench top, countertop, table top or underbench fridge can be used in a supermarket, in any medical laboratories, research and development departments, pharmaceutical companies and medical centres.
In such places, if any contents, drug samples, research equipment or things, any specimens, or samples are to be kept perennially in cool, refrigerated temperatures, then the under bench or bench fridge really works. As it is easy to access and use. And most importantly it will help increase the longevity of the contents, as any refrigerator or freezer does.
Now, after having read through our detailed refrigerators and freezers you would have understood that our mechanics will dabble in any type of refrigerators or freezers. When you need installing undertaken, you seek expert installers like ACarlos Refrigeration in Sydney.

Double glass door fridge, double glass door freezer, Triple door fridges, 1-door fridge, 2-door refrigerator and freezer, 1, 2, 3, 4 doors made of glass or stainless steel, a freezer or cooling room that can be used effectively in bars, supermarket or in your restaurant or home kitchen, installing an upright, fridge in the back or anyplace you want to install it. All of this is achievable by engaging the technicians from a dependable and professional freezer and refrigeration service company like ACarlos Refrigeration in Sydney.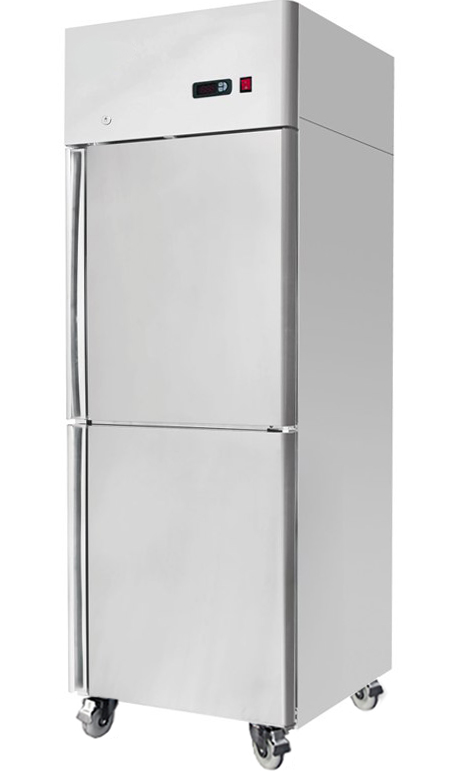 The refrigeration, freezer and cold room specialists in Sydney- ACarlos Refrigeration!
For any type of services that cover industrial, commercial or residential cold rooms, fridges or freezers, and if you are looking for mechanics from a service company near me, ACarlos Refrigeration experts are a phone call away. You can reach us on 0412 619 068 or you may write to us at acarlosrefrigeration@yahoo.com.
Ice Making Machines
Who doesn't want a good ice maker at home? Or even say ice machines? If you are looking for an ice maker in Sydney or ice machines in Sydney that is perfected for a kitchen in a larger commercial unit or even a house in Sydney, NSW, then you should connect with ACarlos Refrigeration.
Cool Rooms
If you are planning a small or big event, or there are a couple events happening, you want to reach out to coolroom installers to get a durable, portable cool room that can be taken on hire or you buy it and you take it to the place where the party or event is happening.
Collaborate with the Best Company for Commercial Fridge Repairs in Sydney
We at A. Carlos Refrigeration and Air are proud to be the pioneers in the refrigeration industry in Sydney. We assure our clients we are the best name for commercial fridge requirements in the market. We know how frustrated people feel when their fridges stop working properly. We also know how urgently they need services for their fridge to function smoothly. Thus, we are your one-stop shop for all of your commercial refrigeration and freezer requirements, as well as your commercial freezer needs, in the entire country, Australia.
The Need for Our Services
This is a busy world, and we all need a fridge that works properly 24/7. Fridges form an integral part of our lives irrespective of the nature of the business. Therefore, there is high demand for our services, especially our commercial refrigeration repairs in Sydney. Whenever a freezer or refrigerator breaks down, it causes our clients financial losses and delays carrying business. However, with us by their side, they need not worry. This is because we have the most experienced technicians who can provide our clients with professional services.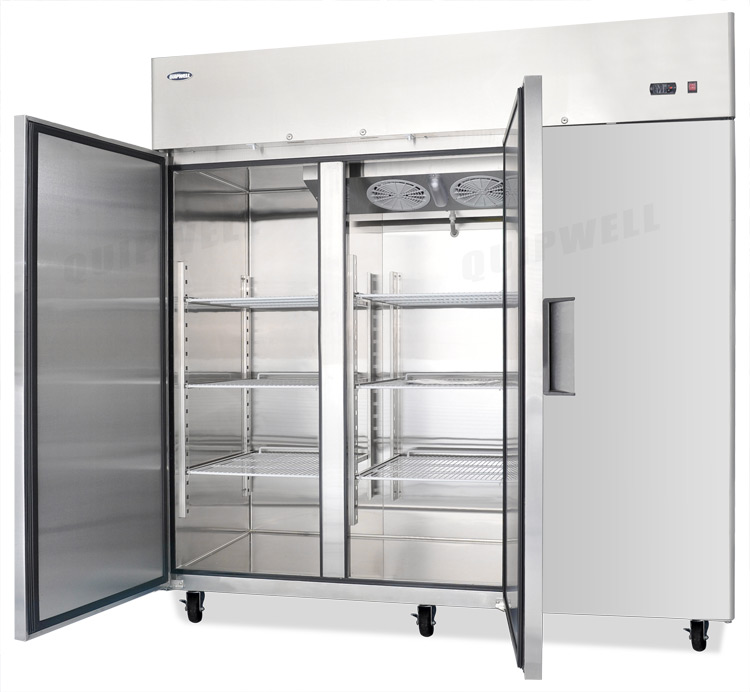 Some Benefits of Our Services

As a top service provider in this industry, we exclusively offer many benefits to our clients which is a reason that the clients that come to us for our service, never leave us. It has taken our team of experts to build our technology and evolve with time to be leading in commercial freezer repair in Sydney. We offer a same-day service and our parts come with warranties. We are a family-owned and operated business. We respond to our clients within an hour after they drop a query.
Why Do Commercial Entities Form the Crux of Our Clientele?

All businesses need the best equipment and machines that keep working to their maximum efficiency for the longest time possible. Nobody can deny the importance of refrigerators especially where it is a primary need, restaurants, and cafes. If these appliances break down, they cause immeasurable inconvenience to the businesses. This is where our commercial fridge repair services can be so crucial for our clients.
The Importance of Maintaining Commercial Refrigeration

The commercial entities use a variety of devices such as the following to keep their stock warm:
commercial fridges

ice machine

freezers

display fridges

cool rooms
Just like all other commercial equipment, they need to be maintained too. They need regular fridge repairs. However, when they break down, it is only a qualified and experienced mechanic that can get them back up to working again. This saves a lot of money for the businesses as they do not have to buy a new one. One of the premier reasons for us being the best name in the industry is our pricing structure. Therefore, we can help you with all of your commercial refrigeration and freezer requirements in any part of Australia, including Sydney, Melbourne, Brisbane, or any other part of the nation.
Some Of The Partner Brands
---